| | |
| --- | --- |
| | Ice Punks (battle royale) |
PC
added 10.2.2020 o 23:37
Ice Punks is a single-player 3D-action battle-royale game set in a post-apocalyptic future of nuclear winter. The main feature of the game is the destructible level surface. You can blast the ice with well-crafted puck-bombs. And everyone knows the water is dangerous.
Controls: WASD, LMB - Hit, RMB - Block, Shift (Hold) - sprint, G (Hold) - grenade. Sprinting heals. Also if you sprint long enough and bump into someone, you can push him forward. Right into the water.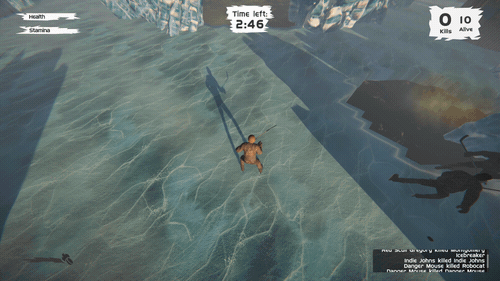 Prosím prihláste sa pre možnosť pridania komentáru.
Môžete sa prihlásiť cez Sector konto, alebo Facebook.