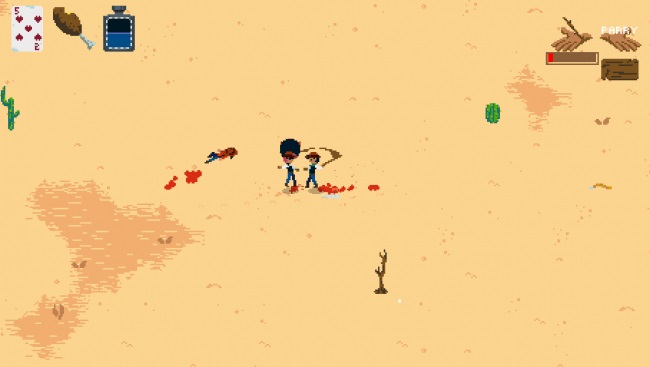 FULL GAME: DUSTER
Added 9.7.2017, size: 16 MB
You've found a dead man's Duster jacket, and inside is a journal to the richest mine in the west! Players must enter the perilous desert and attempt to find this amazing treasure.
Every game is unique. You'll find an amazing world filled with poisonous snakes, roaming bandit gangs, and other drifters out to find the gold first.
Be warned, if you're gunned down you're dead for good!
Explore an immense desert thats unique every time
Fight bandits, search caves, and pan gold in the search of cold hard cash
Dynamic combat system of stealth, parries, and exciting attacks
A perilous desert that kills for good, no saving!
The core gameplay of Duster is attempting to survive a very harsh period of time (1800s America), building up your money and tools, all while trying to find a very wealthy gold mine lost out there in the desert.
You'll have to make a decision between entering a cave rich in gold, or going to find a source of water before you die of thirst. Drinking water from a running river is clean, but that pool of stagnant water could easily lead to cholera. Stumbling upon a secret bandit hideout could take the player time to go around, but sneaking through might be faster. When all else fails there's always a trusty six shooter to get you out of even the tightest spots.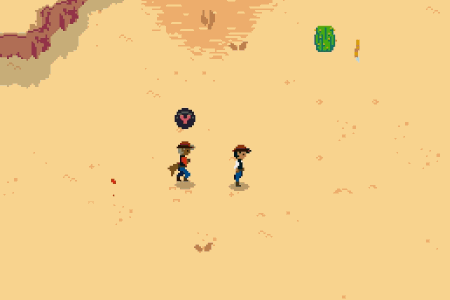 43%