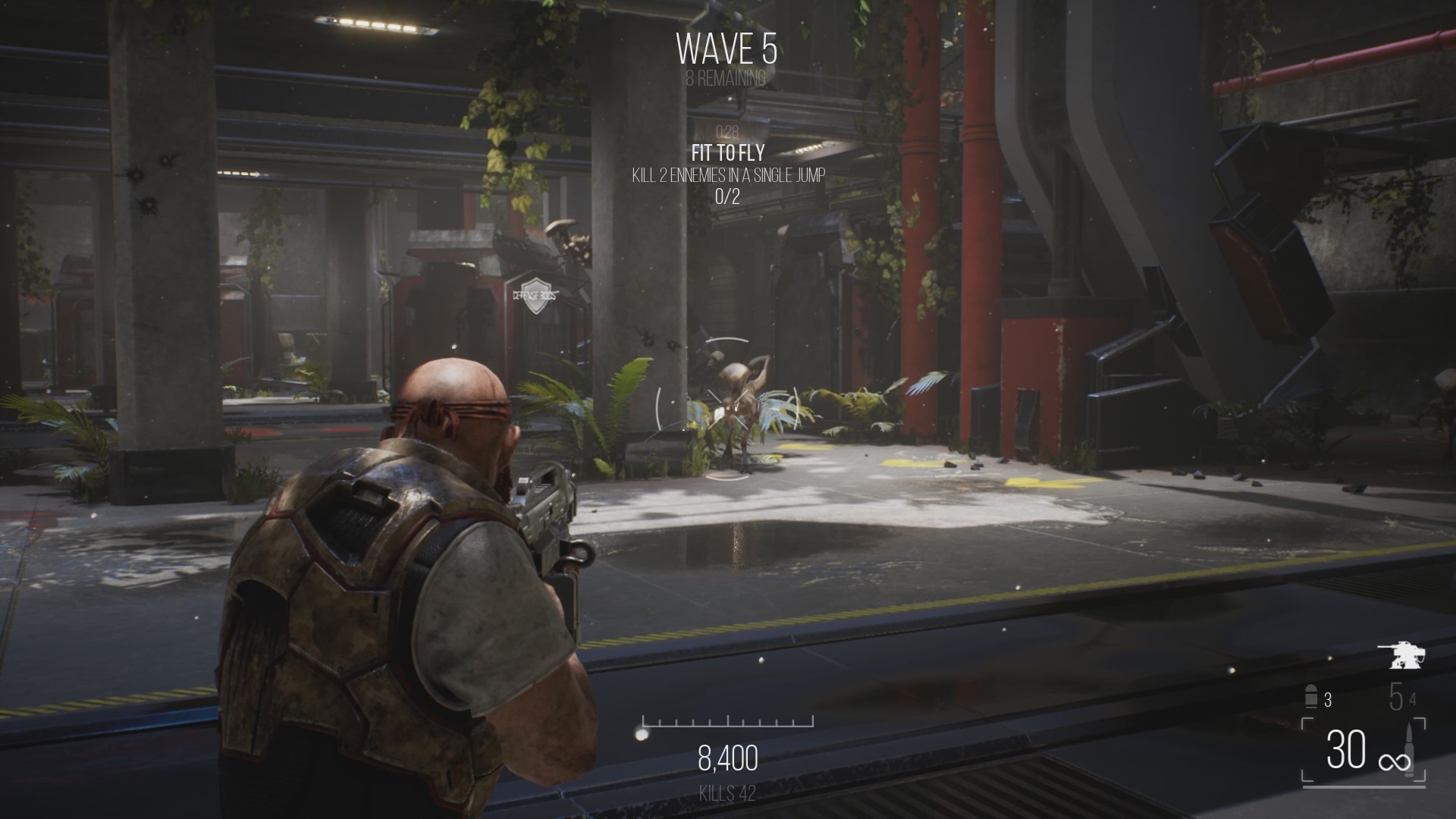 FULL GAME: CONTRA 2028
Added 24.12.2017, size: 837 MB
Can you survive the alien invasion? Contra 2028 is an action packed third person shooter created by 8 students in 8 weeks.
Contra 2028 features badass gameplay elements:
Defy gravity with the Hyper-jump
Slide across the hangar floor with your reactors
Get turret after a certain kill streak
Dilated time when aiming in midair
The game includes a leaderboard to show off your alien ass kicking skills, the most british voice acting ever, controller support for those who don't use the godly mouse and keyboard and a gorgeous environment rendered in Unreal Engine 4.
The game includes one beautiful level in which you can satisfy the alien killing machine that you are.
Mature content:
Intense Violence
Blood and Gore
Strong Language
System requirements : 
Windows 7 64bit and up
GTX Geforce 560/Radeon HD 6950 or better
4+ GB RAM
Quad Core 3+ GHz Ghz
At least 5 GB of free space
35%