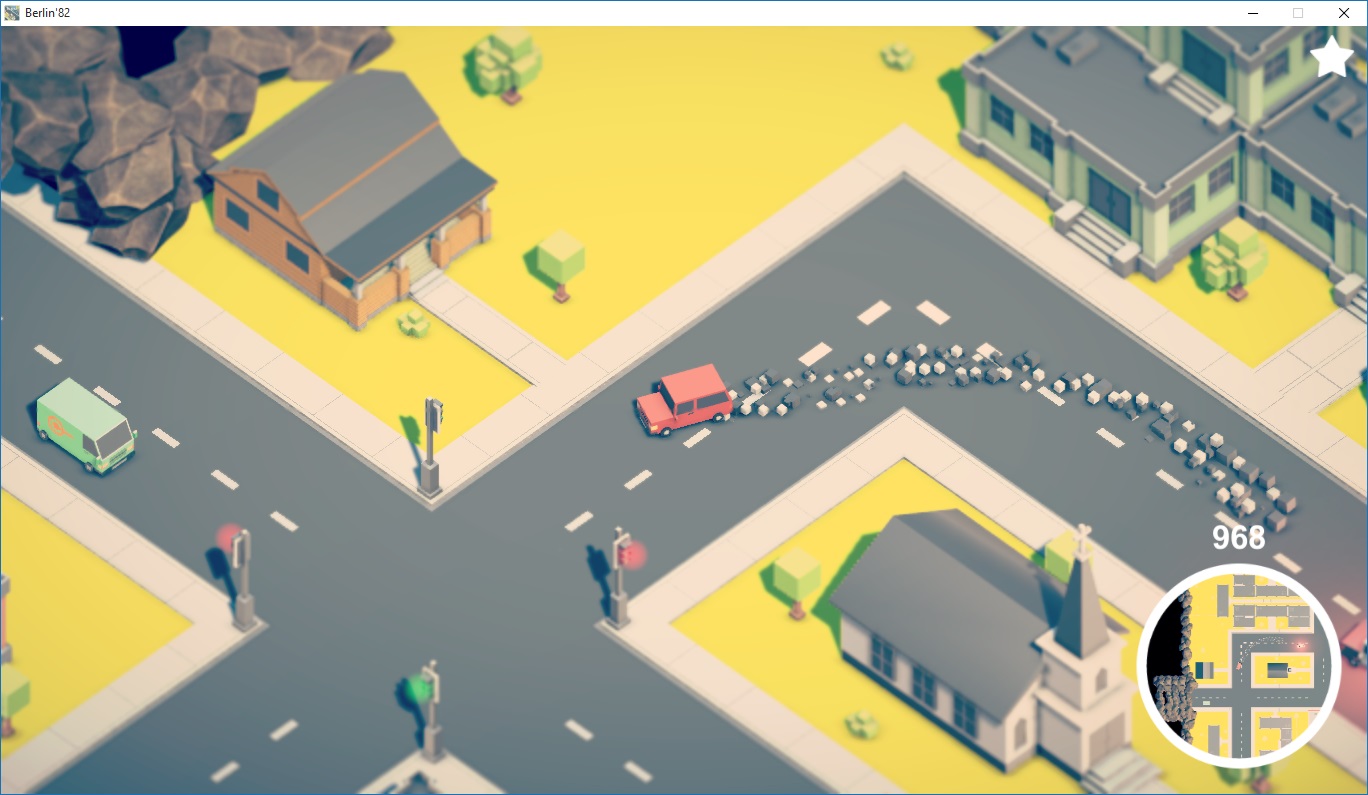 FULL GAME: BERLIN'82
Added 22.1.2016, size: 37 MB
You just robbed a shop and got to your car. But the police is already behind you. Try to escape as long es you can in Berlin'82. If you're can keep it up long enough, you may find more loot to repair your car or increase the score of your heist!
Good luck thief! It won't will be so easy...
And remember: It's not about Berlin in 1982.
Features
Explosions
Car sliding
Money on the streets
Bad isometric graphics
Police chase
No story, just endless driving fun
Hidden apocalypse mode
Too fucking hard, no I'm kidding. Just need training!
MIRROR
61%